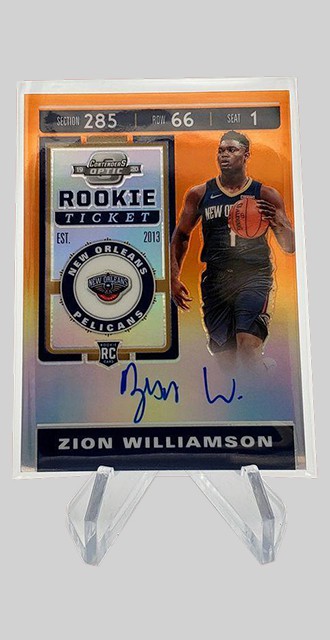 Beckett Grading Services
Beckett Grading Services has been grading cards for a long time now with over 15 million of them appraised by the company since they were founded. Beckett, usually referred to as BGS, is one of the most respected names in the world of card grading. It objectively inspects the card for an authentic grading that you can rely on.
It was for this reason that the company was named as the best grading service for six years running by Card Trade readers. There are many reasons that you can be confident that when you send your cards to BGS grading, they will be professionally dealt with and graded.
BGS is a company that cares deeply about its reputation for honest grading which is done with a level of integrity and excellence that you'd expect from an elite grading service.
One of the most underrated aspects of card grading is that you want reliability and consistency. BGS grading Canada offers both of that and you can breathe easy that your card is going to be in good hands and that it'll come back with an accurate grade.
The whole process is exactly what you need from a card grader. Your card will be marked as authentic and you'll be able to get it back in a tamper-proof case. Once you get it back, your card will no doubt increase in value, especially if it gets a high grade.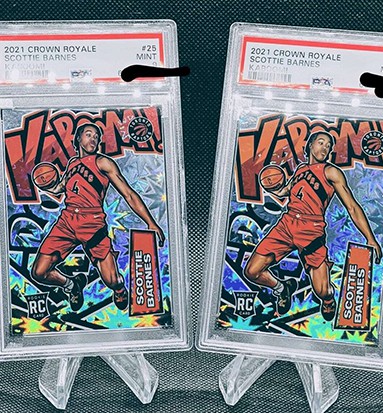 Not only do you want the grading process to be professional but you want the final product to be something you can treasure forever. With BGS, you'll get a cardholder that is one of the most attractive on the market. Not only does it look great but it's also stackable and sturdy, ensuring your card will never be damaged. You get these features while always being able to admire your card with an unobstructed view.
Their labels are color-coded with 9.5 and 10 cards receiving a gold label, 8.5 and 9.0 cards getting a silver label, and the rest labeled in white. It gives a beautiful appearance to any card that has been graded by this excellent company.
Read More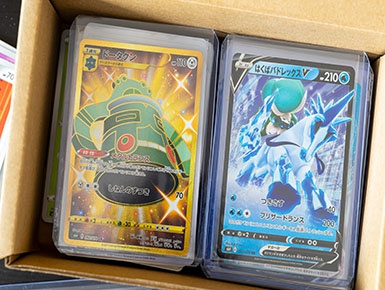 With Hybrid Grading Approach, they are going to be able to appraise any types of standard sports and TCG cards including from the likes of baseball and basketball to Pokémon and Dragon Ball Z. There are many reasons to switch to HGA grading.
First and foremost, their customer service is outstanding. They are always available to answer any questions you may have and they are very helpful. Second, their grading is consistent, unbiased, and non-subjective. This is important because it means that you can trust their grades and know that they will be fair.
Lastly, they are a very well-respected company with a lot of experience. This means that you can be confident in their ability to provide accurate and reliable grades. So if you are looking for a new grading company, HGA should be at the top of list.
HGA is implementing software that will allow them to scan and analyze cards, removing any chance of bias. Every card is scanned at high resolution which gives a much better picture than you'd get with a magnifying glass. This allows them to provide an accurate grade for each card, without the potential for human error.
In addition, their pricing is based on a per-day rate, so you don't have to worry about valuing your collection. With HGA, you can be confident that you're getting the best possible service.
At HGA, they love sports, and cards are their passion. They started out as collectors, then ended up opening up a card shop. Now they're running a grading company.
Read More
Their passion for accurate grading is obvious to see. Their software has been a great success and has helped them to provide customers with the best possible service.  
For anyone who collects sports cards, the condition of the card is everything. A well-preserved card in mint condition can be worth a small fortune, while a damaged or poorly-centered card is worth far less. As such, it's essential to find a grading company that you can trust to accurately assess the condition of cards. At HGA card grading they get just that as they charge for their time and not the value of card.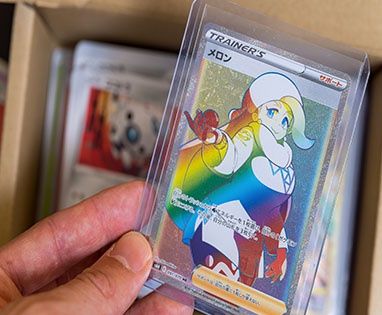 Professional Sports Authenticator
Founded back in 1991, Professional Sports Authenticator is the world's largest card grading company.
PSA has graded well over 40 million cards with a collective value of over a billion dollars. This is no surprise considering they have offices all across the globe.
PSA is a part of Collectors Universe, which is a leading provider of authentication and grading services for collectibles. PSA's team of experts is highly trained in identifying counterfeit items and assessing the condition of cards.
In addition to authentication and grading services, PSA also offers a wide range of other services for collectors, including market analysis, research, appraisals, and consulting. Whether you're a seasoned collector or just starting out, PSA is your one-stop resource for everything related to collectibles.
With over 35 years of experience in the industry, PSA grading has emerged as the clear leader in authentication and grading for trading cards and other collectibles.
They are also well known for their strict grading standards and procedures. In order to ensure the accuracy of every grade they assign, PSA offers a cash-back policy for cards that remain in their tamper-evident holders.
This means that if a card is ever graded inaccurately, PSA will refund the full purchase price of the card. This guarantee is fundamental to PSA's concept of third-party grading and ensures that collectors can buy and sell with confidence.
In an industry rife with counterfeits, scams, and inexperienced graders, PSA card grading provides collectors with the security of knowing that their cards have been expertly authenticated and graded.
PSA employs some of the most advanced technology in the collectibles industry in order to provide the best possible service for its customers.
In addition, PSA uses a standardized 10-point grading scale that is widely accepted by dealers and collectors alike. This scale provides a consistent and objective way to evaluate the condition of a card.
To ensure unbiased grading, PSA graders are not given access to any customer information. This allows them to focus solely on the physical characteristics of the item being graded. With such rigorous standards in place, it is no wonder that PSA is considered the leader in collectible authentication and grading.
Read More